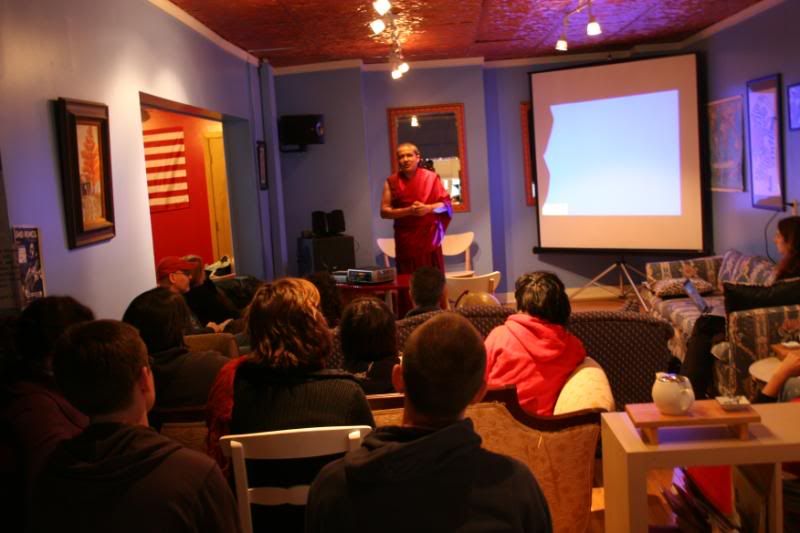 Hey all,
So on April 15th, prior to our screening of "10 Questions for the Dalai Lama" (highly recommended), we had a monk from the Drepung Gomang Institute speak about the current situation in Tibet. He spoke for about thirty minutes, and answered questions following the film, although afterwards he deferred to the Dalai Lama for the best answers.
The Dalai Lama does support the olympics, and doesn't want to deprive the people of China of having it in their country. Nor does he want the athletes to be punished. Nor does he call for a boycott of Chinese goods, because it would lead to suffering by the people of China. And of course he doesn't want violence. I personally find it interesting and sadly amusing to hear Chinese political leaders calling him a terrorist or similar. But we know how that word can be misused by leaders (such as Mr. Bush and his allies). I am encouraged by recent moves by China to meet with the Dalai Lama's envoys, and hope progress will be made, in no small part due to public pressure and grass roots protests, like the ones we had on Bardstown Road!
Cheers...and keep up the activism people..it really does work if you stay organized and "never give up!"
-Nimbus